Tip about RAS feeding Dispersing strategy
Tip about RAS feeding Dispersing strategy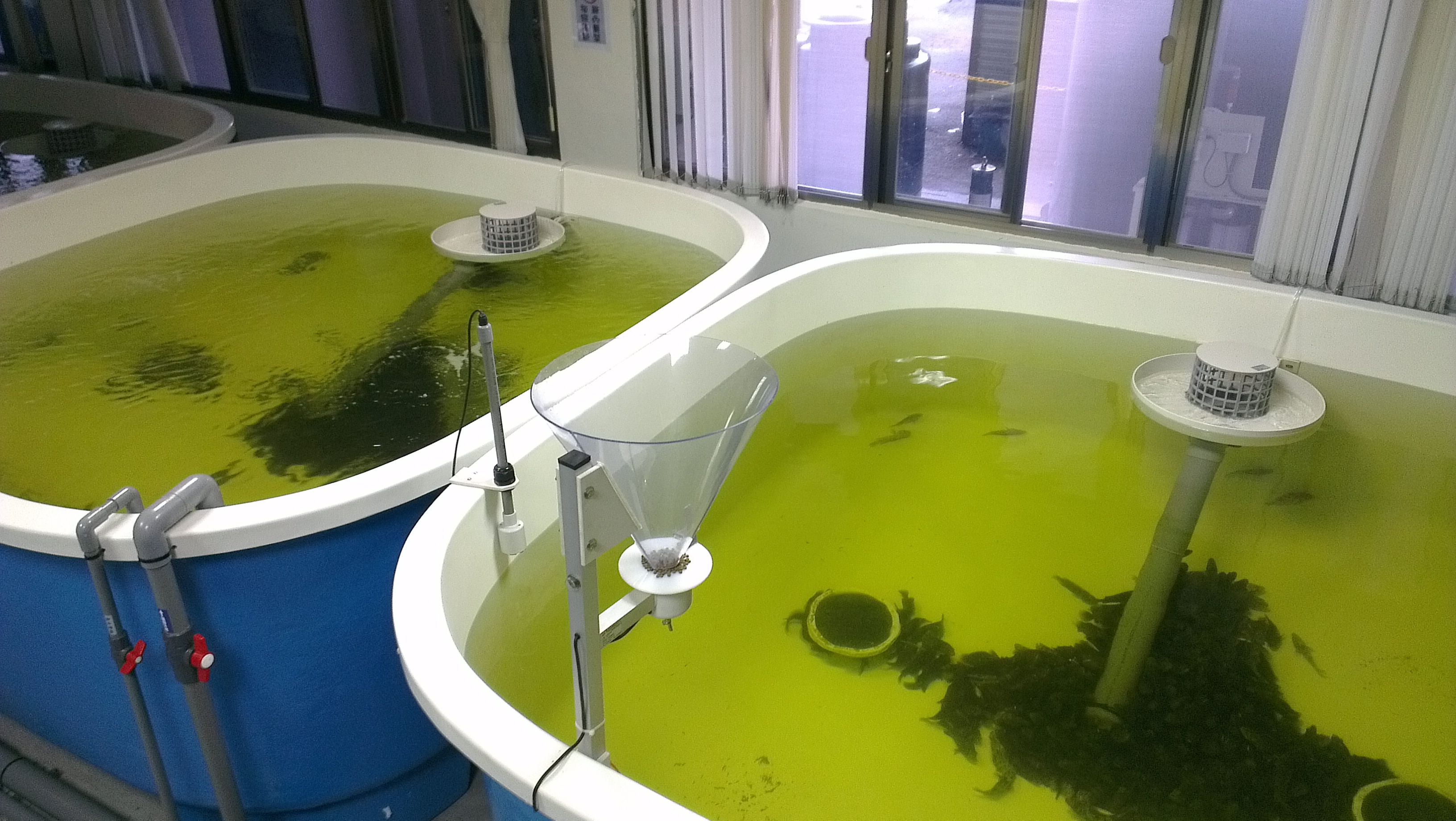 Feed is the main cost of RAS farming. Properly providing a high-quality diet is one of the important points in maximizing fish growth and overall efficiency.
The tips by the experts at the Freshwater Institute shows automatic feeders positioning around culture tanks should be carefully considered. Water currents will carry slow-sinking feed pellets a short distance as they sink, so avoid placing feeders adjacent to side wall drains where feed pellets could leave the tank too quickly.
If using multiple feeders, they should be placed at different locations around the tank to expand the area of feeding as much as possible. Observe the rate that feed is dropped into the water by feeders. An excessively fast feeding rate could mean feed sinks to the bottom of the tank too fast for fish to capture all the pellets. In this case, equip feeders with spreaders to broadcast feed over a larger area and provide more opportunity for fish feeding. Position and adjust the spreader so feed is not being thrown outside of the tank or being cracked or damaged.
Routinely clean feeders, spreaders, and hoppers. Maintain an inventory of critical spare parts or a complete spare feeder will be very helpful to keep the fish properly fed and on pace for production goals.
For more information, please visit https://www.rastechmagazine.com/the-art-of-ras-feeding/ & FreshwaterInstitute.org
The automatic feeders for RAS project are available with our customized design, for any inquiry, always feel free to contact Pioneer Group through sales@pioneer-tw.com or phone call.