Ring Blower
Description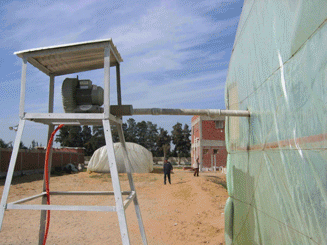 Specification
Filter

| | | | | | | | | |
| --- | --- | --- | --- | --- | --- | --- | --- | --- |
| Symbol Type | PT | D(mm) | L(mm) | H(mm) | B(mm) | Filtration(Mesh) | Flow(l/min.) | Weight(kg) |
| PMF-08 | 1" | 58 | 170 | 155 | 42 | 100 | 110 | 0.20 |
| PMF-10 | 1 1/4" | 71 | 186 | 170 | 54 | 100 | 210 | 0.35 |
| PMF-12 | 1 1/2" | 85 | 196 | 182 | 65 | 100 | 285 | 0.49 |
| PMF-16 | 2" | 103 | 215 | 202 | 75 | 100 | 395 | 0.65 |
| PMF-20 | 2 1/2" | 148 | 274 | 252 | 97 | 100 | 750 | 1.20 |
| PMF-32 | 4" | 208 | 380 | 357 | 142 | 100 | 1000 | 2.45 |
Easy Installation
It really is a complete unit ready for immediate installation either as a vacuum pump or as a compressor. The unit can be mounted in any position, horizontally or vertically.
High Reliability
Higher pressure ratios achievable.

Cooler bearing temperature.

Longer grease life.

Almost maintenance free.
Low Noise Level
The use of direct-diving low-noise motor integral silencers ensures a low noise level.
Mode of Operation
As impeller rotates, the gas between impeller blades is radically and circumferentially accelerated and pushed into the side channel. Here it is compressed and forced back towards the impeller blades where it is again radically and circumferentially accelerated, thus transported along a spiral path via the impeller and side channel, until it reaches the point where the side channel is connected to the discharge flange. Here the gas is discharged.
No Oily Odors
The impeller rotates with absolutely no contact between it & the housing, no lubrication is required.
Diagram