Movable Pond Cleaner Pump
Description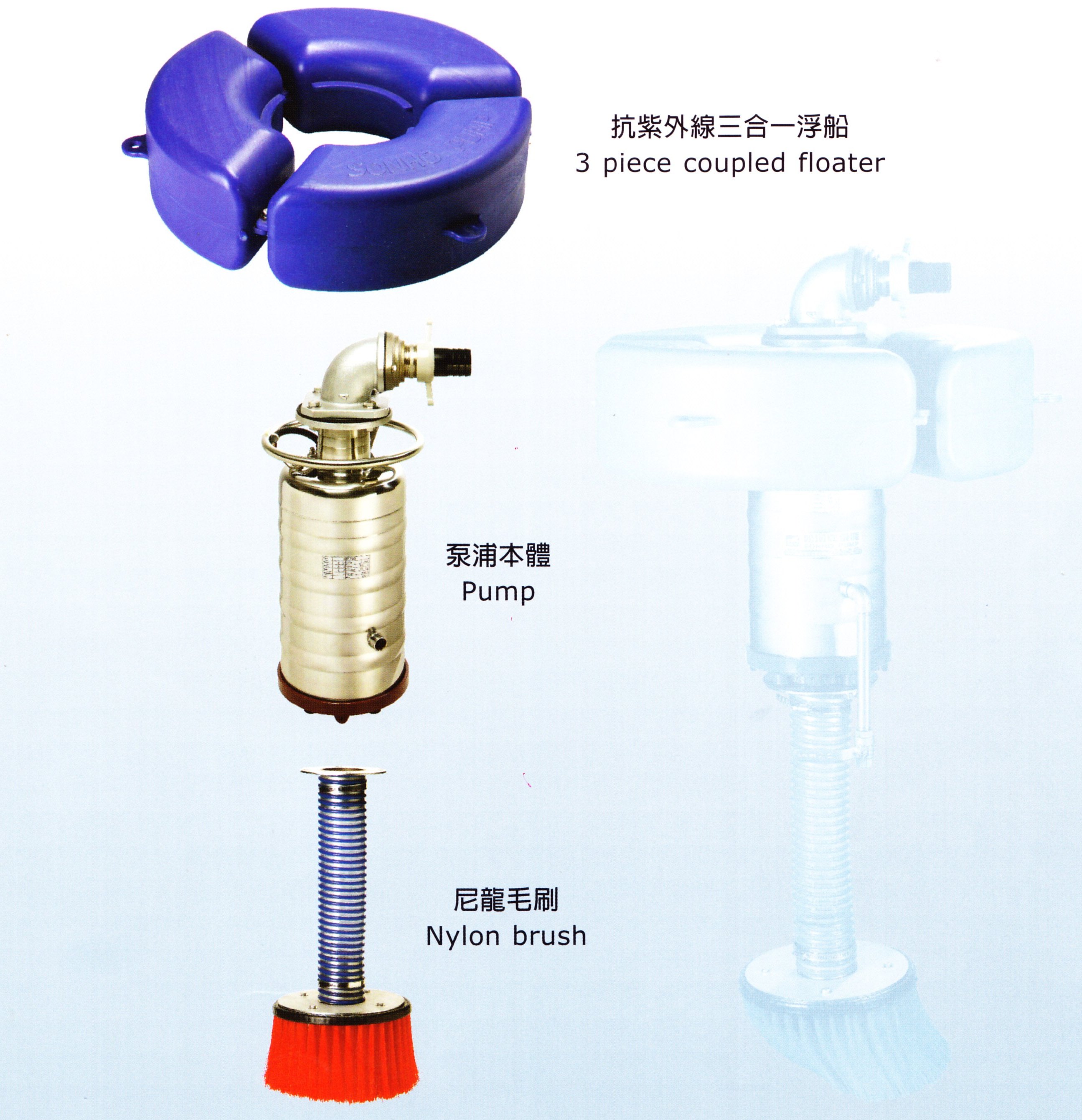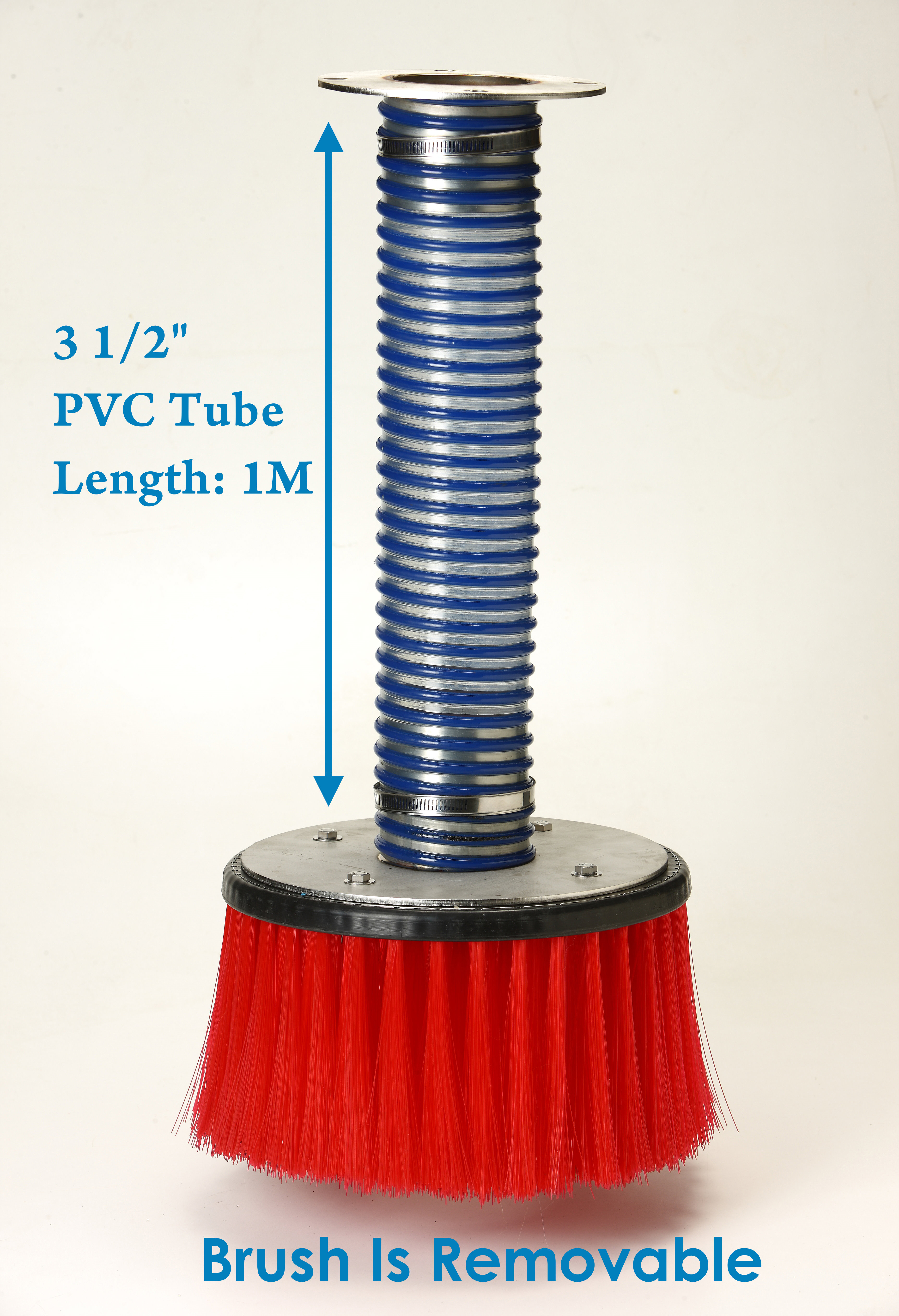 Features
This Cleaner Pump is designed for application needs and is suitable for pond cleaning.

With the mechanism of pump operations, it can discharge liquid effluent or waste to surface and thus help creating an ideal condition for culturing, especially for shrimp farming and with better environment it will avoid disease occurred easily.

Accessories such as 20m cable, UV resistant floats and nylon brush (removable) will undoubtedly make your cleaning job more efficiently.

If the pond depth is around 3M, its horizontal discharge could reach around 100~120m, with standard head of 8m and water flow of 500L/min.
Specification
Model
Power
HP (kw)
Voltage
Capacity
m³/Min
Material
Weight
(kg)
Dimension
(cm)
Capacity/20' CNTR
PRP-216
2 (1.5)
3φ 200~460V
0.5
SUS +FC
65
74×56×120
120
Remark: *We suggest to remove brush when using this model in the soil tank.*

Performance