The Good Maintenance of Diesel Engine Helps Efficient Aquaculture Farming.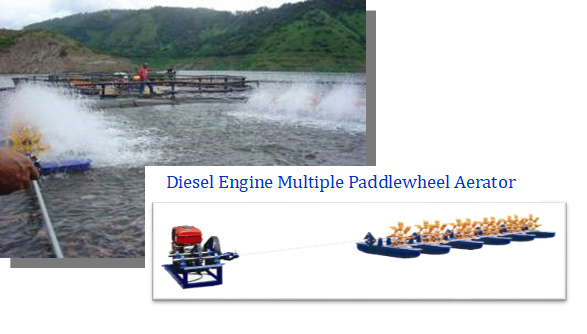 Dear Clients,
For an optimal use life and working efficiency for diesel engine multi impeller aerators, below is the maintenance guide,
Shelter the diesel engine

by a tent to avoid raining, which maintain highest durability.

Make sure to adjust the "Governor Lever Assy (Speed Control Bar)" of the diesel engine on the "Low Speed" before starting the engine, accelerate slowly to avoid shaft broken
Rotation of the impeller at around 85~90 RPM can provide highest durability of the diesel engine and aerator. The RPM can be measure by the rotation of the universal joint.

Change the engine lubrication oil

regularly

Refill coolant

into the water tank regularly.
We hope above are helpful for your efficient farming management.
For more understanding about our Diesel Engine Multiple Impeller Aerators, kindly check our webpage at https://www.pioneer-tw.com/product/paddlewheel-aerator/diesel-engine-multi-impeller-paddlewheel-aerator.
Any inquiry, please feel free to contact us via email sales@pioneer-tw.com or phone call.